Oracle Hyperion


Hyperion Planning – a tool supporting the planning, budgeting and forecasting processes in large organizations based on the powerful Hyperion Essbase calculation engine. The key features of this solution are: definition of the planning process and management of the planning cycle based on a multidimensional structure, creation of comprehensive and exhaustive plans/budgets, version/variant support, use of any planning methods. All HPL functionalities are available through a web browser or MS Office applications. It enables greater involvement of process participants by enabling broad but properly controlled communication of plan details, calculations and assumptions. Moreover, the software allows access to many data sources and their appropriate aggregation, while ensuring data reliability.

Hyperion Financial Management – a highly scalable solution supporting the process of consolidating financial statements and preparing detailed reports on financial results. Allows users to monitor and manage the consolidation process, manage the structure of the group and make arrangements for intragroup transactions while significantly speeding up the entire process. Hyperion Financial Management enables the implementation of processes in accordance with international IFRS, US GAAP standards and local requirements, ensures a high level of data reliability. The architecture of this solution is built on the basis of internet technology so that access is possible at any time and place.
Hyperion Essbase – is a multidimensional database with enormous analytical capabilities, allows aggregation and ordering of data from many different sources as well as their complex calculations and analyzes. It is one of the most efficient solutions for multidimensional analysis, it allows for the simultaneous work of a huge number of users
Our expert
Are you interested in our offer? Would you like to know more details?
Contact us and check how you can use the solutions we offer in your company!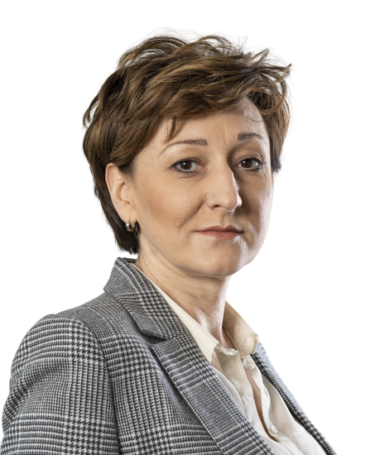 Liliana Kostka-Majewska
Managing Director
liliana.majewska@solver.pl