Custom Development


Why choose us?
Choose tailor-made solutions implemented based on your individual requirements. The CD + M division specializes in projects with unusual specificity, requiring creative and "out of the box" thinking, enabling the support of companies and institutions operating in any sector. The offer also includes the implementation and integration of third-party solutions and technologies, including leading software producers and open-source platforms.
Focus on building solutions tailored to the individual clients needs
Carrying out projects in large public sector institutions
Work using many methodologies (DevOps, Prince, Scrum)
A team of certified specialists (including Oracle SOA Suite)
Experts ready for 24/7 service support
Usingthe latest technologies and frameworks (Oracle ADF, SAS 4GL, Java, Angular, Spring)
Experience in using User Experience
A determined team constantly expanding its competences
What we offer?
Enterprise Application Integration (ESB, BPM) - systems integration (implementation of integration buses) and BPM process platforms (technologies: Oracle, IBM, WebMethods, Open-source)
Business Intelligence - data warehouses and analytical and reporting modules
Custom development - dedicated application solutions (technologies: Java, PHP)
Implementation of dedicated third-party technology platforms
Maintenance and post-implementation support services
Discover our projects!
The team has completed projects for large public sector institutions, such as implementation of the Platform for Identification and Verification of Insurance Crime Phenomena implemented and maintained for the Insurance Guarantee Fund. Using this platform enables, for example:
Limiting the scale of insurance frauds
Improving the risk assessment of insurance companies
Reducing the cost of managing fraud detection processes in insurance companies
Effective cooperation of insurance companies with state institutions
Our experts
Are you interested in our offer? Would you like to know more details?
Contact us and check how you can use the solutions we offer in your company!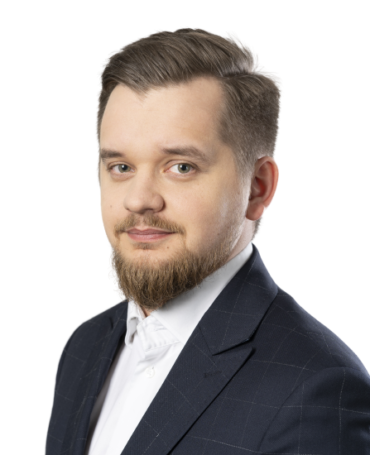 Mateusz Sobeczek
Head of the Dedicated Solutions Team
mateusz.sobeczek@dahliamatic.pl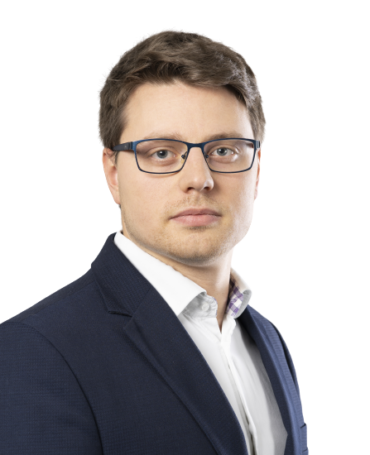 Dominik Architek
Chief Architect, Project Manager
dominik.architek@dahliamatic.pl
Provide your company with tools necessary to develop and strengthen its position on the market, supporting and improving its functioning